Pate's PiKon telescope - Main Page
3D Printing + Raspberry Pi Camera = PiKon Telescope
The PiKon telescope was created for Sheffield University's 'Festival of the Mind' in 2014. It has it's own web pages at https://pikonic.com/. In June of 2017 I pretty much accidentally ran accross that page, and got interested in building one. I contacted the people behind the telescope, and ordered a custom collection of parts (mainly the mirror, telescope tube, and assorted odds and ends), and began 3D-printing the other needed parts with my 3D printer. I already had the Raspberry Pi 2 and the camera left over from my original Piro robot project. I had an idea of building a motorized mount for the telescope and remote controlling it via WiFi, and thus began working on this project. My goal was to get it built during the summer and autumn, so that I could then take pictures of the Moon, Jupiter and Saturn during the winter. I have never managed to see the moons of Jupiter via binoculars or telescope, so that is my main goal. It would be fun to be able to see the Andromeda galaxy and other deep sky objects as well, but I am not sure if that is possible with PiKon. On these web pages (especially in the Blog page) I will describe my progress working on the telescope.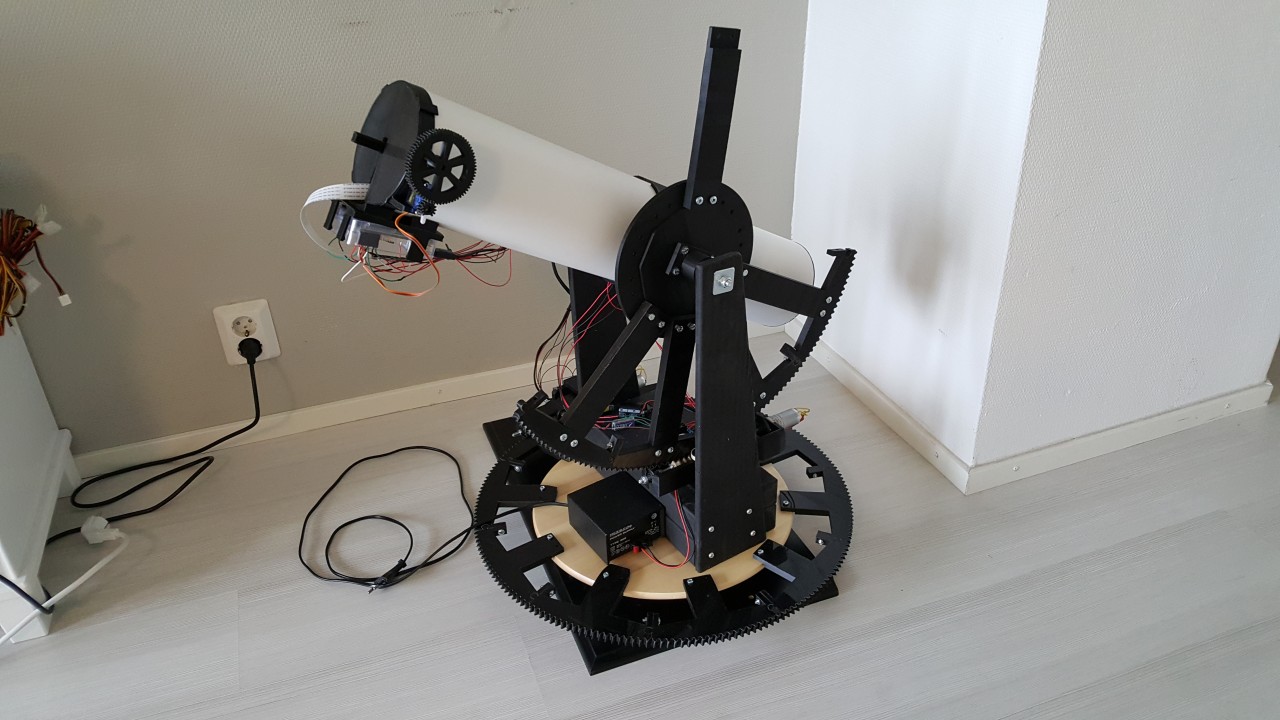 Here below is a picture-in-picture image showing the cell tower across the lake I live by. The large picture is taken from my cell phone camera, with a picture of the cell tower from my PiKon Telescope inserted into it. The nights during the summer are too bright to do any astrophotography yet, so I am waiting for the winter to do some proper astrophotography tests.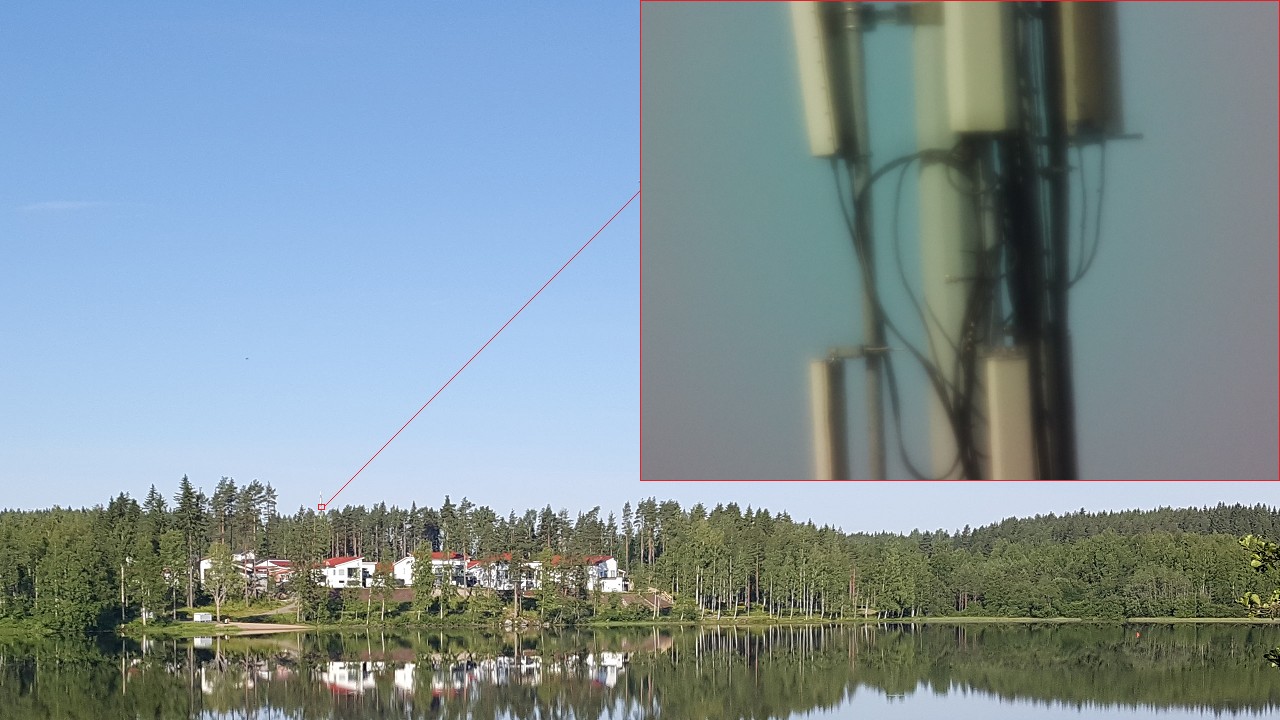 If you are interested in building something similar, I have included some STL Files, see the left hand side navigation bar. Here below is a video I took of the Moon on November 7th, 2017.